Cheng Du Capital of Sichuan Chinese Restaurant
9503 W Broad St, Henrico, VA 23294
Order now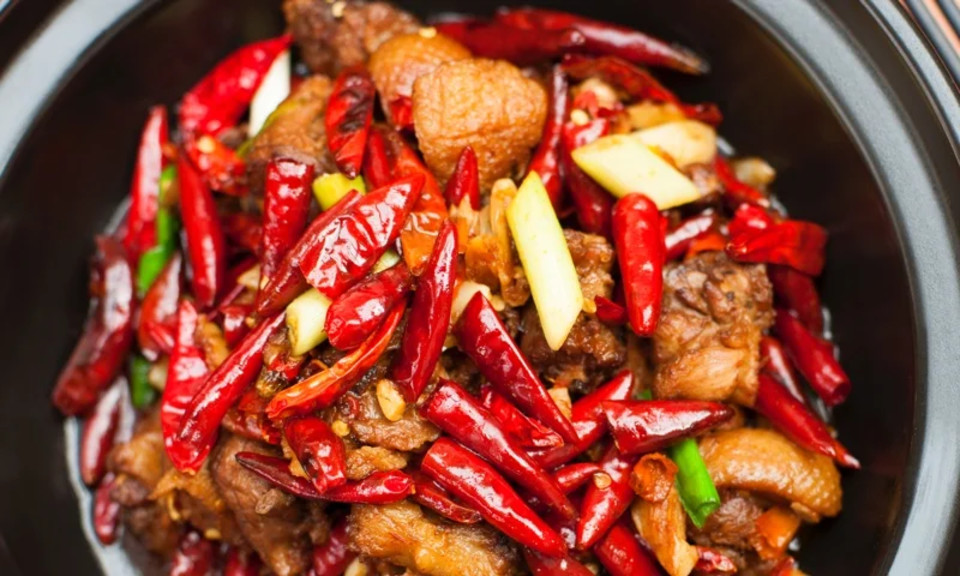 Meredyth
We have never gotten takeout, let alone delivery from Cheng Du before, and although we adore it we weren't sure if it would be as good delivered. We were very happily surprised! The food was just as good as in the restaurant - crispy things arrived crispy, soupy things weren't too soft by the time of arrival and stir fries were perfect - and the driver was so friendly and clearly read the note on our order. Highly recommend!
Ashley
Delivery was a few minutes late but no big deal at all. The food was GREAT. Some of the best Kung Pao chicken I've had. Also tried their chicken with broccoli and orange chicken, both great. Wish they had egg rolls though.
Steve
They called to say one of the items order was not available. And recommended another dish. Appreciated that service. Food is as good. Eaten there many times.
Sheena
Decided to try a new dish since I was trying a new place. The Big Platter Chicken was delicious! No issues with the order or delivery. Will order again.
Bobby
Food was excellent!!!
Schedule your order to arrive 15-30 minutes before you want it though.
Well worth the wait is why I gave it 5 stars.
About us
Asian, Chinese, Dinner, Lunch Specials
Today

Delivery: 11:00 AM - 10:00 PM

Takeout: 11:00 AM - 10:00 PM

Delivery

Monday:

11:00 AM - 10:00 PM

Tuesday:

11:00 AM - 10:00 PM

Wednesday:

11:00 AM - 10:00 PM

Thursday:

11:00 AM - 10:00 PM

Friday:

11:00 AM - 10:00 PM

Saturday:

3:00 PM - 10:00 PM

Takeout

Monday:

11:00 AM - 10:00 PM

Tuesday:

11:00 AM - 10:00 PM

Wednesday:

11:00 AM - 10:00 PM

Thursday:

11:00 AM - 10:00 PM

Friday:

11:00 AM - 10:00 PM

Saturday:

3:00 PM - 10:00 PM